Made-in-China clothing and accessories are one of the most popular product lines in the Chinese foreign trade industry. For this reason, the number of international online fashion stores based in China is unbelievably big. For buyers, too many options sometimes could become a trouble as making a smart choice is not so easy. This post will introduce the best Chinese global shopping sites to buy various kinds of apparel of accessories by wholesale or retail.
Since apparel and accessories are a huge category, I think it could be more helpful if I list the stores by sub-categories of clothing and accessories. The following online trading companies are not necessarily professional fashion suppliers. Some may be comprehensive shops where you can buy varieties of products including fashion. Anyway, most of them focus on selling dresses, tops, bottoms, skirts, blouses and other types of clothes for men, women or kids. While most fashion shops also offer a limited range of fashion accessories such as shoes, scarves, jewelry and watches or handbags, some may not carry any accessories at all. Comparatively, it is the easiest to find clothing and accessories for women and kids from the online Chinese market while it is the toughest to find clothes or accessories for men or women of older ages.
Best stores to buy special occasion dresses
1. Lightinthebox.com: a NYSE listed comprehensive shop but focuses much more on women's fashion; best known for high-quality and professionally designed wedding dresses, bridesmaid dresses, evening dresses, cocktail dresses, graduation dresses and any other types of formal or semi-formal dresses. It is also the one-stop shop for all sorts of wedding accessories like headpieces, wedding veils, wedding wraps, wedding shoes, wedding garters or wedding petticoats.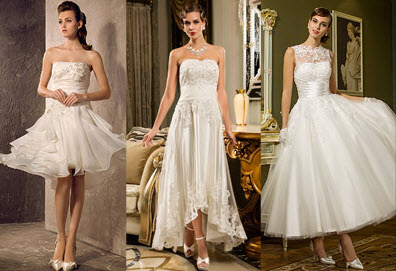 Image courtesy of Lightinthebox.com
2. Milanoo.com: a world renowned online fashion retailer offering all kinds of fashion stuff. Special occasion dresses are the backbone of the store but other fashion sub-categories and home and garden supplies are also their big revenue earners. Like Lightinthebox.com, they provide custom-tailored formal gowns or semi-formal gowns directly to customers all over the world.
3. Merledresses.com: a veteran online retailer of wedding dresses, party dresses, prom dresses, evening dresses and other special occasion dresses. Likewise, it carries a huge selection of wedding accessories and you can shop everything for a new bride there easily and on a friendly budget. Quality is one of the best rated natures of the dresses offered by this site. I am personally most attracted by the gorgeous styles available there – they tend to easily arouse people's desire to purchase one home right away!
4. Didobridal.com: a Shenzhen-based fashion store with years of experience in offering special occasion dresses. They do not have their own designers and most dresses offered by them are inspired by world popular trends and tailored by factories or workshops in Suzhou, which have built long-term co-operative relationship with the shopping site. Wedding accessories and women's lingerie (especially corsets and bustier) are also among their hot-sellers.
5. Amormoda.com: a professional special occasion gown supplier offering competitive prices and free shipping. Rare Chinese fashion stores provide free shipping on heavy items like formal gowns but Amormoda does. The style options at this site are also very impressive. It is a young store but enjoys good customer ratings all around the world.