Since February, 2014, Banggood.com started to accept credit cards addition to their previously supported payment methods including Paypal, Western Union and Wire Transfer. This means customers from all over the world now can use credit cards to directly make payment for products ordered with the China-based online store.
Most of the world popular credit cards are accepted by Banggood, including Visa, Visa Debit, Visa Electron, Visa Delta, Master Card, Debit Master Card, Diners, JCB and Discover. As for my personal advice, when it comes to shopping with Chinese international online stores, credit cards are always the safest and the best payment option, followed by Paypal. I would never encourage you to use Western Union or Wire Transfer unless you have completely trusted the store you are going to trade with, especially for first orders with a website you are not at all familiar with. By using credit cards to pay for what you buy, you can request a chargeback from your credit card company when you find something is wrong with your order. For more details about the payment methods available at Banggood.com, please click here.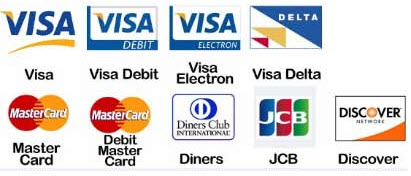 Note that only online foreign trading companies with better capacities are able to support credit card payment. So this is also a sign showing that Banggood.com has become a quite powerful shopping website in the Chinese international online retail and wholesale arena. As a legitimate and reliable firm, Banggood.com ensure that the credit card information you use to make the payment at the website is well protected and won't sell or leak your card information to any third party.
These years, we as a third party have been witnessing how fast Banggood.com are growing in terms of product range, service standards and company size. When we are asked to name the best Chinese shopping websites to buy quality electronic gadgets or RC toys at reasonable prices, the site is always ranked top on our personal recommendation list.
Other Chinese global stores accepting credit cards (not via Paypal) include:
Fashion & Accessories
Consumer Electronics & Accessories
Comprehensive Shopping Malls
Bags & Shoes
Jewelry & Watches