The Ultrafire CREE Q5 is a very small, single AA/14500 powered LED flashlight made of aluminum alloy. Available at the Chinese site Banggood.com in blue, red, green and light green case colors with a white LED, the Ultrafire CREE Q5 provides light output for about 2-3 hours depending on the battery capacity and the brightness of the light beam.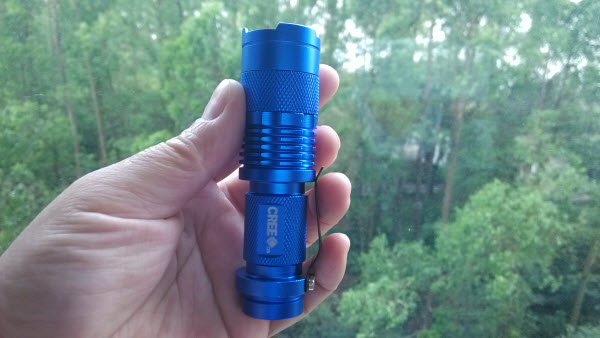 With a sturdy and textured case, the Q5 LED flashlight can be held tightly in the hand and you never have to worry that it may slip away from your control by accident. The whole appearance is quite fashionable too. In addition, a tight pocket clip is attached to the body so that you can clip it onto your pocket, your belt, your suitcase or you bag in a safe way. The torch is weight 74g when loaded with a battery and 56g when battery is dropped out from the gadget. Its length before stretching out for a better focused light beam is only about 9cm. The body is so small that it won't attract even a second glance from the same person you meet. Likewise, with proper mounting equipment, you can mount it on certain hand pistols, rifles or shotguns.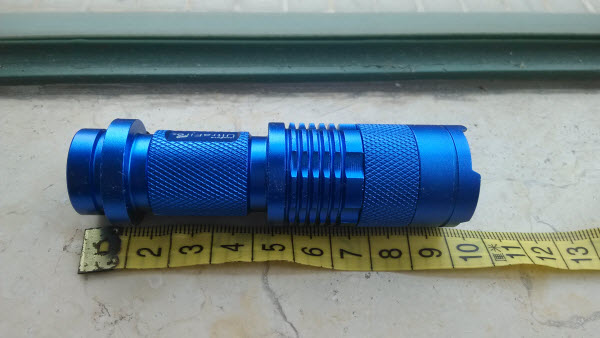 Having a clicky button covered by a smooth rubber cap in the center of the tailcap, the Q5 LED flashlight can be switched on or off easily by just one gentle click. The focus of the light beam can be adjusted by moving the head part of the body forward or backward or by rotating it slowly. As you adjust the light beam range from bigger to smaller, the brightness changes from weaker to stronger too. Generally, with a single full AA/14500 battery (not included in the package), the most ideal light output lasts for one hour and a half followed by around 2 hours diminished output. For a LED flashlight of that small size, this is actually very good. At the same time, it is also very easy to change the battery. Just unscrew the tailcap, then drop out the old battery and drop in a new one and finally screw the tailcap again.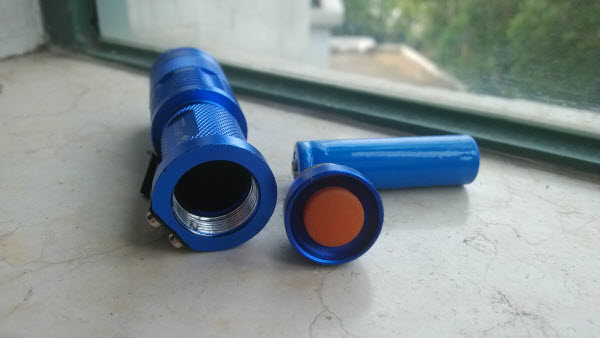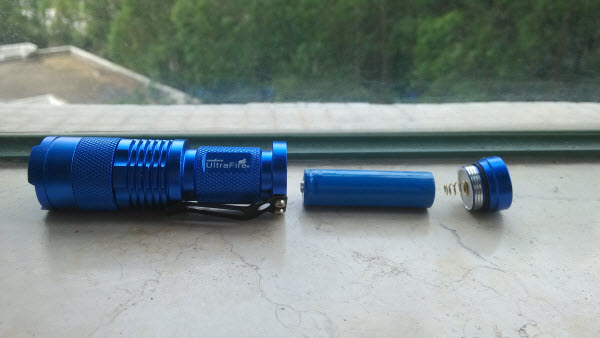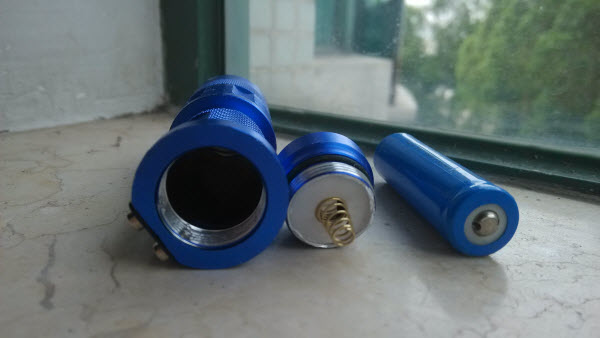 One more thing I like the Ultrafire CREE Q5 is its water resistant feature. Every single part of the light is sealed perfectly and you can use it on rainy days without any trouble at all. I did spin some water onto it to test its water-resistant function and it works well. However, I never try to put it under water to see if it is completely water resistant. As the product description indicates, users are not encouraged to do so though.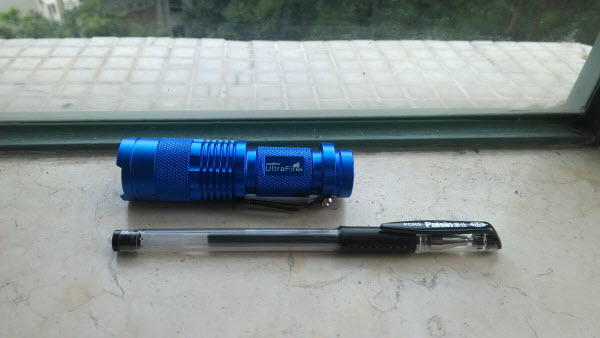 Being easy-to-use, extremely small and lightweight and very bright for its size, the Ultrafire CREE Q5 LED flashlight is very suitable for general or rough use. You can carry it to any place without even feeling any burden generated by its size or weight. It can be a good tool with which you can search for stuff stored in the darker areas in your storage room, a must-have for a night camping or the like.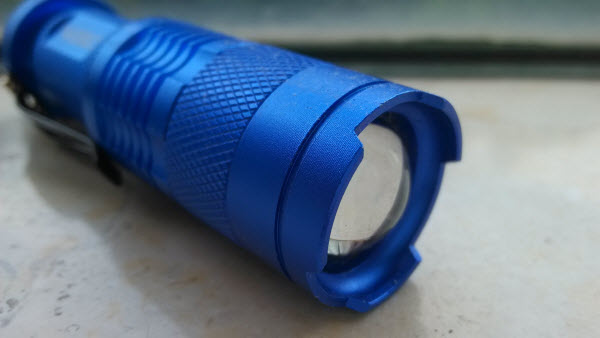 The Ultrafire CREE Q5 LED flashlight is available at $4.99 plus free shipping at Banggood.com – everyone can afford this helpful gadget easily. Compared to the price tags listed by the local stores, this price is just too attractive to resist.