Based on my personal rating, the top 3 China-based online shopping sites to buy 2014 prom dresses are Lightinthebox.com, Milanoo.com and Amormoda.com. In particular, Milanoo.com is getting increasingly popular in the field of prom dresses or school formal dresses, standing out by superior designing, premium tailoring and competitive pricing.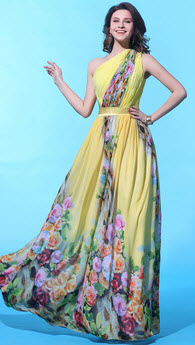 Store Positioning
As a veteran fashion store, Milanoo.com provides customization service on all formal and semi-formal dresses it carries. I have been personally witnessing its rapid growth since it was founded years ago. In recent years, I notice that the site is steering its direction towards a more focused fashion shipping site, shadowing the less fashion-related products such as home and garden supplies or cosplay costumes while highlighting formal appeal like wedding dresses or prom dresses. From my point of view, it is a smart positioning for an international store. Be honest, I hate to see that more and more Chinese global shopping sites expand their product lines blindly by adding various un-related products to enlarge the catalogs and stocks. I believe that focusing makes a store more professional and dependable.
E-commerce Milieu
Thanks to the convenience brought by the development of e-commerce industry, now we can shop whatever with different stores located in different places regions or countries around the world. The days when we had to buy costly prom dresses at our local stores have completely gone. We can easily order a formal dress of our desire for a school prom at an online shop and get it custom-tailored by providing the correct sizing. Besides, making payment can be safely done online, too while speeded international shipping allows buyers to get a package from a foreign country in just a few days.
Being free from the restrictions on shopping locally, we can benefit a lot from a much lower budget, which means today we can spend less to get more lovely formal dresses for various occasions.
China is definitely the best online destination to hunt for stylish and cheap special occasion dresses in the whole globe. The apparel industry is has a significant market share of the nation's export business and the number of clothing factories there is unbelievably big. For this reason, the general pricing for fashion and accessories made in China is highly competitive. That also explains why so many merchants from all over the world like to source wholesale clothing and accessories for men, women and kids from Chinese suppliers, especially through the online channels.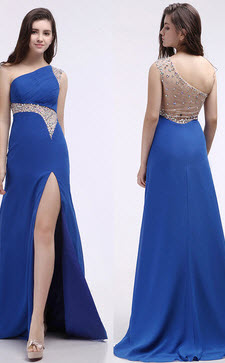 Quality & Pricing
The quality standards of the formal dresses such as prom dresses for sale at Milanoo.com are generally pretty worth the dollars according to customer testimonials. How about the prices? Why not do a comparison yourself? I am sure you will be shocked to find the huge difference compared to the dresses available at stores nearing your neighborhood. Note that each formal dress listed at the site requires a processing time of about 15-22 business days to verify y our order, tailor the dress, check the quality and pack the dress. Usually, the site uses express shipping methods to deliver formal dresses and it takes around 1-3 business days for the package to reach most destinations around the globe.
In a summary, Milanoo.com is a legit online store offering a vast array of cheap prom dresses to choose from. The site is worth considering for those who are looking for quality-made prom dresses at reasonable prices. Its credibility, professionalism and craftsmanship make it an ideal choice when it comes to purchasing made-in-China prom dresses from online Chinese stores.