Now online cross-border trading has become a hot trend around the world. Thanks to the fast development of e-commerce, people at most corners of the world are able to shop directly with sellers or suppliers in other countries or regions on the Internet. This post will introduce all the basic knowledge you may need to start buying things straight from China-based online shops.
Security
When we try to use a foreign shopping website to purchase what we need, the first and foremost concern is always about security. Doing research to find out legitimate or trusted stores is only not necessary but extremely important. That would help you stay away from lots of hassles or troubles so never ignore this step.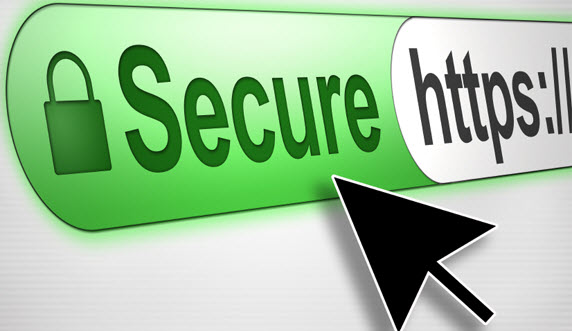 Here we would suggest you evaluate the credibility of a Chinese website by the following means:
1. Read real customer reviews on the shopping website or in other third-party shopping review websites.
2. Refer to the opinions published by professional reviewers who are not working for the website but have a deep insight into the whole Chinese foreign trade industry.
3. Check if the website is protected by information protection service like Norton or McAfee, which can ensure that your credit card and other confidential information you input into the website won't be seen or taken by other parties. Most websites using such service put a related-seal at the bottom of the homepage while some may not even if they do use an authoritative protection service, e.g. Aliexpress.com.
However, note that some may use a fake seal to cheat on website visitors while they actually do not use the service at all. You can try to click on the seal to see if it shows the related information stated by the service provider. Based on our research, if a Chinese website uses a security service to protect its website, it should be a bigger, safer or better site worth your trust. In practice, many Chinese websites are not protected by such service. If you are worried that your personal information may be stolen by unknown parties, you are encouraged to go for those under protection.
If you never use a Chinese site to buy things before, we would suggest you start with a site your friends or relatives trust because they have purchased something there and everything went pretty well.
Shipping
Today most Chinese international shopping websites deliver small and medium-sized packages to their customers via air shipping while some still use ocean shipping for big orders. As most Western shopping sites do not provide direct shipping service, the majority of Chinese buyers who shop directly with stores in foreign countries or regions have to use a transit shipping company to receive packages. But when you shop directly with Chinese stores, you don't have that problem as almost all sites based in China offer direct shipping service to destinations all around the world.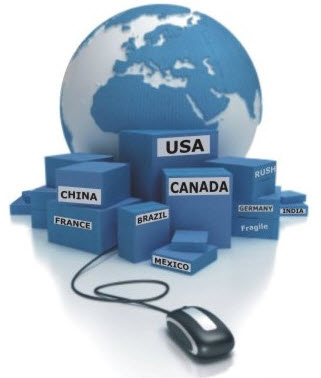 Usually, a Chinese store indicates the shipping companies available clearly with details about shipping time and fee standards. They tend to sort their shipping methods into two types: standard shipping (7-25 business days) and expedited shipping (3-7 business days). When you see a product is offered with free shipping, it is most likely to be shipped by a standard shipping method as it costs less.
Charging standards for each shipping method are often specified at the shopping websites. Besides, you will see an exact amount of the shipping fee during checkout. Shipping fees can vary widely from destination to destination and the weight as well with the volume of the package can also affect the shipping rate.
Payments
Different Chinese sites accept different payment methods. The most common shipping options adopted include Paypal, Credit Cards/Debit Cards, Western Union and Wire/Bank Transfer. Some bigger companies may also support a not-so-widely-used shipping method like E-wallet. For instance, in addition to some commonly used payment options DHgate.com supports two types of E-wallet payment solutions: Moneybooker and WebMoney.
Comparatively, credit cards are the safest payment option as buyers can request a chargeback if he or she has valid evidence to prove that he or she is the victim of a fraud transaction paid via the credit card. And Paypal comes to the next since it is an authoritative third-party payment solution provider and it will protect your money from scams. Most China shopping sites provide these two options. Click here to see the list of popular Chinese shops which support credit cards.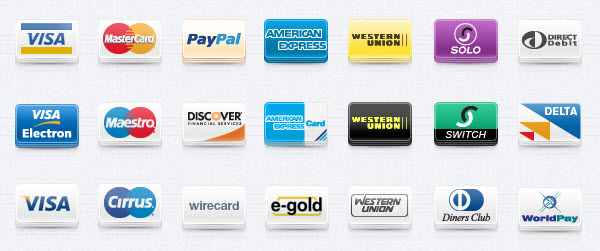 Every site specifies which payment methods it allows buyers to pay for the products it offers. You can read the payment-related page for details before placing the first order.
Shopping Procedure
Once you have find out a reliable or legit Chinese site and confirmed that you have no problem with its shipping, payment and other policies, you can start shopping there right away. Most stores have developed a super easy shopping procedure for customers to place an order in a short time.
Start with creating an account at the site, which usually takes minutes only. Then log into your account and add the product you want into the shopping card/bag. After you have finished your shopping list, just follow the steps to check out. Some sites may send you an order confirmation email after you make the payment while some may not. You will see related prompts during the checkout procedure and do remember to follow the rules in case any problems are occurred.
Taxes & Other Additional Costs
It is another common concern among buyers who trade directly with foreign suppliers. In some cases, there will be VAT or other taxes, customs duties or fees levied by your destination country. The recipients have to bear any additional charges for taxes or customs clearance if any.
We would advise you consult your local customs office for details as different countries or regions have different policies over taxation or customs. Note that when customs clearance procedures are required, it can cause delays beyond the original delivery time.
More detailed tips about how to shop safely and smartly with Chinese sellers will be shared here in the future. Just check back regularly our Guides category for the updates.